Production Process
We design and we manufacture high quality products,
not only with maximum durability and excellent design
but with the user's requirements always in mind
Maintaining the High Standards
MORRIS products are produced in the most reliable factories and are subject to thorough quality controls.
Only the best raw materials of guaranteed quality are used for their production from certified local suppliers.
We choose the appropriate raw materials for each product, under the high standards of the top of their categories
Top Quality
Top quality tools manufactured in top factory plants in:
Holland

Italy

England

Belgium

Germany
Utilizing the highest international standards in all production levels,
together with modern facilities, state-of-the-art technological equipment and highly trained technicians,
our manufacturing processes guarantee a top-quality final product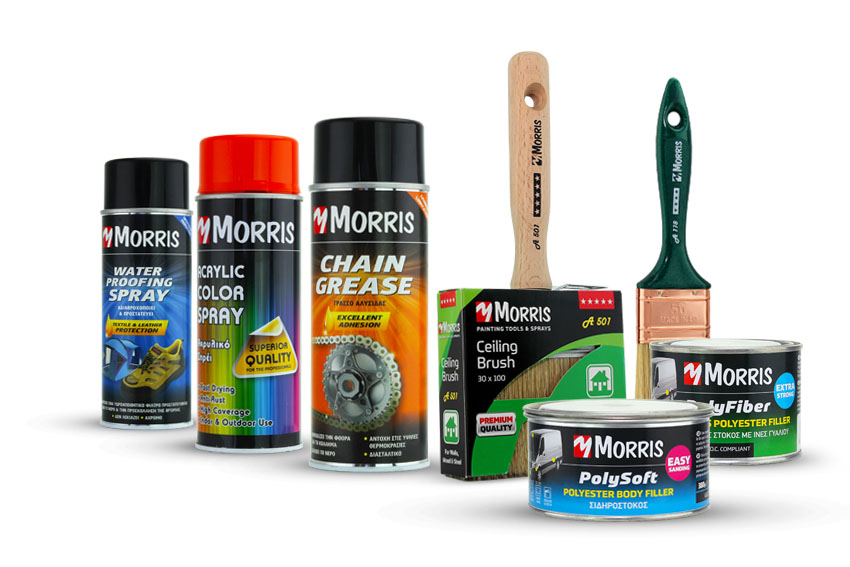 Packaging
Our dedicated design department for packaging development
is always up-to-date on the market and design trends
and able to assimilate them on the packages
The main focus of our packaging designs is to highlight each product's unique characteristics, helping the end-user to identify the appropriate tool for his needs quickly and easily.
The result is good- looking and practical packages, which are easy to place on stands, supporting the store's sales.
MORRIS packaging plays an important role in creating product differentiation and adds convenience in the distribution process.

Production processes and control are certified
in accordance to ISO 9001:2015 standards
Improvement and perfection of the entire company's processes,
as well as a quality management system is our organization's main concern
and we want this to be reflected in all areas of our work especially
in our organization and structure as well as in all contacts between our employees and customers.